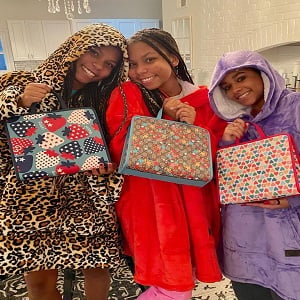 This season, "The Real Housewives of Potomac" went outside the box to promote the show. Halfway through the reunion, Nicki Minaj was brought in to host. She almost immediately clashed with Candiace.
After the reunion was over, Mia Thornton dissed Nicki Minaj on Twitter. While Nicki had issues with some of the ladies, she and Gizelle Bryant got along perfectly. The ladies were already friends, but the reunion brought them closer.
Recently, Gizelle Bryant took to Instagram, showing off her daughters' Christmas present. She revealed her daughters received Gucci handbags for Christmas. Gizelle doesn't buy things like this for her children, but Nicki Minaj does.