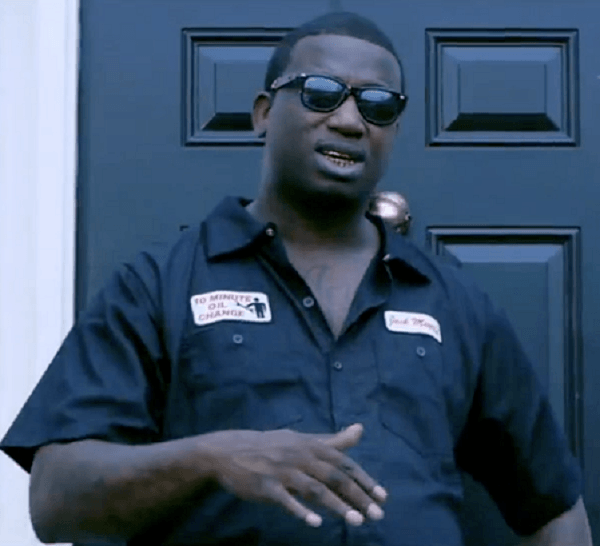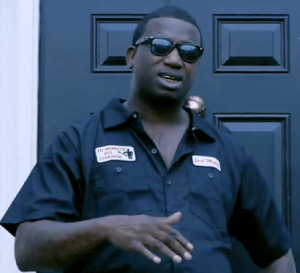 By The Hip Hop Writer
Hip Hop Vibe Staff Writer
In recent months, Gucci Mane has become one of the most-controversial rappers in the game. He continues with his independent releases, dropping mixtapes on the internet and then street albums. Gucci Mane is fresh off the release of Trap House 3 and he is now working on his 1017 Brick Squad album.
A lot of controversy has ensued surrounding Gucci Mane's music releases. Early this year, there were rumors about Gucci Mane and Selena Gomez dating. Due to the age difference, many wondered what Gucci Mane was doing. Once these rumors ended up dying down, Waka Flocka Flame announced the beef was on with Gucci Mane.
Gucci Mane talked to The FADER about all of the things being said about him. In the interview, topics touched upon were the Selena Gomez rumors, Waka Flocka Flame, and his new friendship with Marilyn Manson. During the interview, Gucci Mane took all of this on headfirst.
Read excerpts from the interview below:
Gucci Mane on Selena Gomez: I don't know why they made such a crazy cruel rumor. Cause I think she was dating Justin Bieber at the time. Really I don't have no idea what was going on with Selena Gomez cause I only know her briefly from doing the Spring Breakers movie, and from what I know of her she's a nice young lady. I don't know her personally, I never dated her. I wish her the best, she's a talented actor and a nice girl, but she and I never dated.

Gucci Mane on Marilyn Manson: That's my boy man. We got the dopest record in the world, me and Marilyn. Me and him got one of the craziest records ever made. We made it whatever day Spring Breakers came out in Cali. He came to the sneak premiere, and after we did the red carpet and watched the movie, me and him went to the studio and made us a record. That's the day that we met and began being friends. He's cool as hell, I fuck with him hard. He ain't the averagest white boy. He got swag. Me and him together, he don't get on my nerves. I can stomach being around him. He cool.

Gucci Mane on Waka Flocka Flame: 1017 Brick Squad records was a label I made when I ended my partnership with So Icey Entertainment. I signed Waka to that label and I signed myself to the label. OJ Da Juiceman actually came up with the name Brick Squad. We were like a group Brick Squad: me, Wooh da Kid, Frenchie, Juice and Waka. We were gonna drop a group album. Then I decided to just focus on me and Waka. While I focused on me and Waka, we dropped Ferrari Boyz. Then after we dropped the Flockaveli album, Waka decided he wanted to have his own label and put out some of his own artist,s cause he's got a lot of people that he collaborate with and a lot of artists that love to work with him. That's where the BSM came in, that's his imprint that he's starting off and trying to get going. But both me and Waka are signed to 1017 Brick Squad records, with a partnership with Atlantic right now.

You've said you'd like to work things out with Waka, and that you'll release a Brick Squad album this summer. Will Waka appear on that album? He'll definitely be on the album, just because we've recorded so much material to date that we were planning to put on the Brick Squad album anyway. So no matter if we work things out or not, whether he drops his next album on 1017 Brick Squad or Brick Squad Monopoly or however the situation works out, he definitely will be on the Brick Squad album. Those songs are already recorded. And we're gonna push forward and try to let him drop the next three albums that he's contracted to drop on my label. Cause at the end of the day it's still business. I pride myself on being a great businessman and I think he'll honor what he committed to and we'll push forward.

Do you think you and Waka will be friends in the future? I hope so. This isn't the first time that me and Waka been at odds with each other. We always work it out. This is like the sixth or seventh time. I don't see no difference between this and the last one.