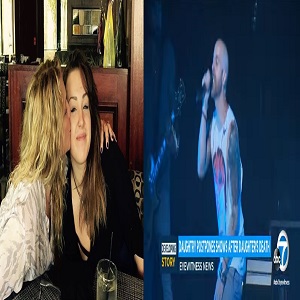 Yesterday came devastating news, for Chris Daughtry. The past few years, he's enjoyed his rise to fame. Earlier this year, he lost his mother to cancer, and then learned his stepdaughter, Hannah Daughtry, also died.
Hannah Daughtry was found dead, in her Nashville home. Upon learning of his daughter's death, Chris Daughtry postponed his tour. He returned home to spend necessary time with his family.
A day after reports of Hannah Daughtry dying, there is more information. According to reports, Hannah's death has been ruled a homicide. Her boyfriend, Bobby Jolly, has been arrested in connection to her death.
Source: Hollywood Unlocked