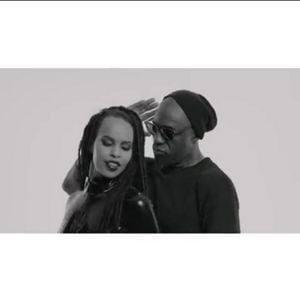 Idris Elba drops a video for the single "Biggest" with his wife as the main lady [VIDEO]
Idris Elba releases an end of the summer smash single with sensual video to match. The award winning actor has never been shy about his love for creating music. Balancing movie roles and appearances he releases Biggest, a self co-produced dance track with a captivating video featuring his wife Sabrina.  
Idris Elba is one of the top Hollywood actors, staring in multiple award winning films and productions. In 2016 he was listed in Time Magazine's 100 Most Influential People. His films alone have grossed over 9 billion at the box office, making him one of the top paid actors in Hollywood. Although successful in film, music has always been a passion for the golden globe winner. In 2009, he released his first single Please Be True, an electro-dance single.
Idris continued releasing singles while pushing his DJ skills to bigger heights. Other tracks like Girl With The Bat, Apple Crumble and the smash Boasty featuring Idris show off a techno-dancehall vibe, receiving praise throughout the dance world. Idris released a teaser for the single Biggest in September, with fans quickly recognizing the leading lady. His wife Sabrina, rocking an all black latex body suit, is dancing with Idris throughout the video. Check out the video clip Idris posted below.
Idris Elba drops a video for the single "Biggest" with his wife as the main lady [VIDEO]
New track Biggest out now! Listen here: https://t.co/RRL7AoO6Rn pic.twitter.com/pta1Fppbqm

— Idris Elba (@idriselba) September 29, 2022