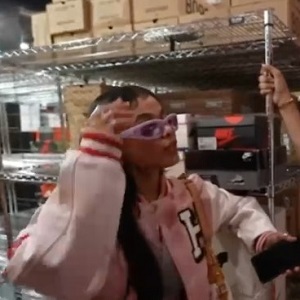 A few years ago, India Love put the Westbrooks family on the map. She, and her sisters, starred in a BET reality show, during that span of time. Before the show, there were rumors of India and The Game having a fling.
India Love has been rumored to have been with many high-profile industry figures. In 2019, India launched a music career, and had a feature with will.I.am. Since then, she has maintained a lower profile.
Recently, India Love did an interview, where her love life was mentioned. When the interviewer asked who she was dating, she revealed Devin Haney was her man. This comes in spite of recent videos of him out with Jania.