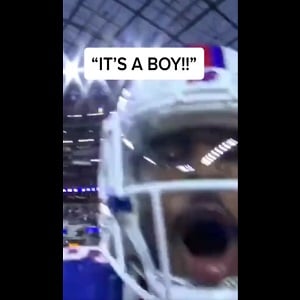 Isaiah McKenzie does gender reveal for sister live during game
Isaiah McKenzie is off to a strong start to the 2022 NFL season. Even though it's early, the Buffalo Bills are looking like contenders. Most NFL fans are complimenting the Bills on the chemistry among the players. Last night, McKenzie had himself a huge game.
Isaiah McKenzie is more than an NFL star, however. In addition, he is a family man. While McKenzie was playing, his sister was holding a gender reveal. As a result, McKenzie opted to use his celebrity for a unique reveal for his sister, who is expecting a child.
Isaiah McKenzie came up big, last night, as the Buffalo Bills played the defending Super Bowl champion Los Angeles Rams. Not only was last night's game a blowout, but Isaiah McKenzie also had the game's defining moment. The game was an easy win for the Bills and McKenzie had a huge touchdown. During the touchdown celebration, McKenzie came through for his sister. While McKenzie's sister was having a gender reveal party, she had the game playing. When it was time for the reveal, Isaiah McKenzie looked into the camera, and shouted "IT'S A BOY."
Isaiah McKenzie does gender reveal for sister live during game
This gender reveal from Buffalo Bills wide receiver Isaiah McKenzie on national TV Was incredible 🎉🔥 pic.twitter.com/8DGJMowoZ9

— Daily Loud (@DailyLoud) September 9, 2022