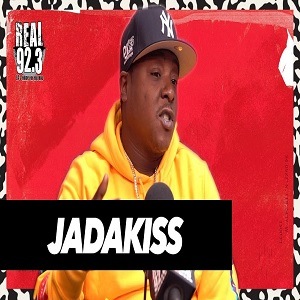 By Jay Rich
Hip-HopVibe.com Staff Writer
Through his career, Jadakiss has always been considered one of the top lyricists in the game. The Yonkers rapper is the best-known member of The L.O.X., but it wasn't always this way. When the guys initially went solo, Styles P had the biggest impact.
But, Jadakiss' sophomore effort, Kiss of Death, included "Why," the controversial song that called out everything wrong with the world. He also had "U Make Me Wanna," with Mariah Carey. Aside from that, he assisted Ja Rule on "New York," leading to his beef with 50 Cent.
Reflecting on this, Jadakiss visited Bootleg Kev and DJ Hed, in LA, over at Real 92.3. The conversation was about his new album and his position among lyricists. Given his history, Jadakiss was also asked about his Bad Boy era, Ruff Ryders, The L.O.X. being on Roc Nation, and his beefs with Beanie Sigel and 50 Cent.
Watch the entire interview below:
Follow Hip-HopVibe.com on Twitter @HipHopVibe1.