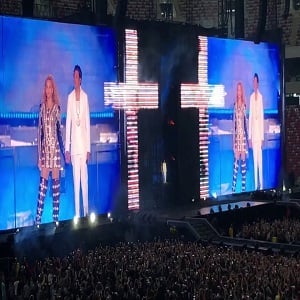 The summer is about to get hot, as Jay-Z is beginning to make a habit of dropping albums in the summer. During his original 1996-2003 run, he usually dropped his albums in the November/December range. But, his debut album dropped in June.
Jay-Z, post 2007, has released his albums on a spur of the moment basis. Back in 2009, The Blueprint 3 came in September, Watch the Throne came in August, and Magna Carta Holy Grail came in September. Last year, 4:44 dropped in June.
A year later, Jay-Z and Beyonce dropped Everything Is Love, their surprise album, in June. The album hasn't sold as well as their previous releases, but "APESH!T" is a rising hit. Now, they have plans of dropping their physical release on July 6.