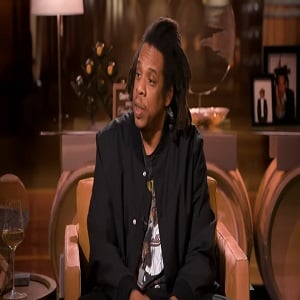 Jay-Z dominates the internet with verse on DJ Khaled's God Did
Jay-Z positioned himself in a way that he became much more than a rapper. While music brought Jay-Z into the business, the business is what has kept him here. As a result, twenty six years after he released his debut album, Jay-Z remains a major fixture in the game.
Jay-Z came into the game as the head of Roc-A-Fella Records. Towards the end of that run, Jay-Z took over as the president and CEO of Def Jam. After that, Jay-Z left that arrangement to create Roc Nation. Fourteen years later, Jay-Z has turned Roc Nation into one of the top management companies in the world.
Jay-Z signed DJ Khaled to the Roc Nation management roster, in 2016. Ever since, DJ Khaled has been one of the hottest names in music. On every album, DJ Khaled tries to land Jay-Z for a huge feature. Given the reaction from the internet, Jay-Z gave that moment, this time. Khaled placed Jay-Z on the track called "God Did." On the verse, Jay-Z speaks on the growth, mentioning the Roc producing three billionaires. Those are himself, Kanye West, and Rihanna. Meanwhile, every social platform is debating Jay-Z's verse, here, and on every other record.
Jay-Z dominates the internet with verse on DJ Khaled's God Did