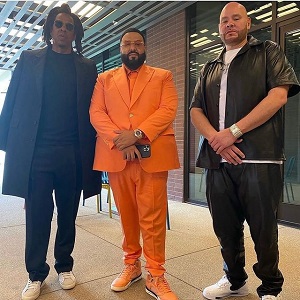 Jay-Z and Roc Nation will host Social Justice Summit in NYC this summer
Jay-Z has had incredible success over the course of his career. Where most would have stopped, Jay-Z kept on going. While most saw Jay-Z as just a rapper, Jay saw a world he wanted to leave his mark on.
Jay-Z released eight albums during his original run. During that time, Jay-Z was a co-owner of Roc-A-Fella Records and Rocawear. In 2003, Jay-Z retired from rap. By 2007, Jay-Z divested from Roc-A-Fella and Rocawear.
Jay-Z was the president of Def Jam from 2005 until 2007. At the time, Jay-Z not renewing his contract came as a shock. But, Jay-Z resigned his Def Jam position to form Roc Nation with Live Nation. As a result, Jay-Z became the owner of a "super label" of sorts. In addition to music, the company also focused on sports, and social justice.
Jay-Z and Roc Nation are launching the first annual Social Justice Summit. The Social Justice Summit will focus on laws and policies that impact the Black communities. Focuses of the Social Justice Summit include voter registration, education, and civic action. Roc Nation's Head of Philanthropy, Dania Diaz described the summit as an opportunity for people to learn about issues impacting their community.
Source: Noir Online
Jay-Z and Roc Nation will host Social Justice Summit in NYC this summer