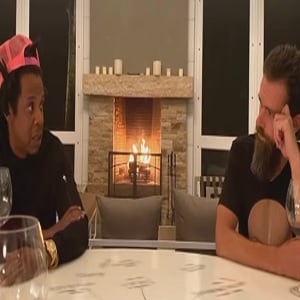 By Jay Rich
Hip-HopVibe.com Staff Writer
Lifelong dreams are coming true, for Jay-Z, as he's dominating the news, the business news. To begin 2021, Jay announced his Armand de Brignac spirits brand partnered with Moet. The terms of that deal were unspecified.
Jay-Z always had plans of becoming a force, in the business world. The past six years, since his purchase of TIDAL, Jay-Z has constantly preached about black-owned businesses. But, the sale of TIDAL to Square, Inc. sparked backlash.
While not everyone is happy about Jay-Z selling majority interest, in TIDAL, to Square, Inc. for $297 million, it's done wonders for the Brooklyn native. Already, Jay-Z had a net worth of $1 billion, earning that distinction back in 2019. Following the Square, Inc. deal, with the TIDAL sale, Jay-Z's net worth has now increased to $1.4 billion, which is a 40% increase.
Source: Forbes
Follow Hip-HopVibe.com on Twitter @HipHopVibe1.