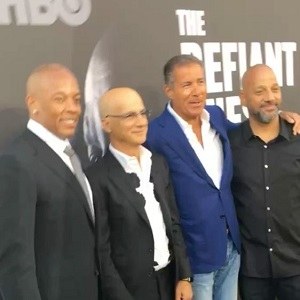 By Alyssa Debonair
Hip-HopVibe.com Staff Writer
Few record executives have been as influential as Jimmy Iovine, the founder of Interscope Records. In 2014, he left his position with the label, where he was the group chairman, for a role in Apple. There, he was a founding member of Apple Music.
Jimmy Iovine came very close to being a billionaire, from that deal, and was only fitting. In his career, Jimmy Iovine signed the likes of Tupac, the whole Death Row Records, and helped Dr. Dre start Aftermath. He also gave Eminem and 50 Cent their massive deals, with labels.
Last summer, Jimmy Iovine and Dr. Dre were the subjects of an HBO documentary, "The Defiant Ones." This movie showed the shared journey of these two to the top of the music world. A little later than a year after "The Defiant Ones," Jimmy Iovine will be departing his Apple Music position.
Source: Business Insider
Follow Hip-HopVibe.com on Twitter @HipHopVibe1.