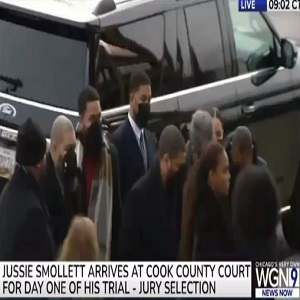 Today, Jussie Smollett arrived at the Cook County courthouse for the first day of his trial. Nearly three years ago, the actor claimed he was beaten and threatened. Later, evidence surfaced that his beating could have been staged.
Jussie Smollett, since early 2019, has faced felony charges, accused of lying. The former "Empire" actor is accused of wasting the city of Chicago's resources on a hoax. These accusations cost him his "Empire" role.
This morning, Jussie Smollett had his first day in court. On the first day of the trial, Smollett will sit through jury selections. Earlier today, WGN News captured footage of his arrival.