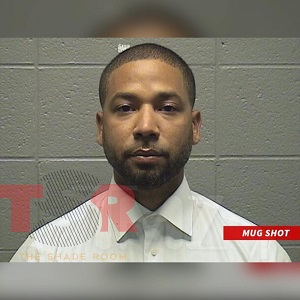 Jussie Smollett's official mugshot has been released after he went to jail
Three years ago, Jussie Smollett revealed he was jumped, and claimed it was a hate crime. In 2015, Jussie Smollett rose to fame on "Empire." Playing the character of Jamal Lyon, Smollett's character was dealing with his sexuality. He would later go on "Ellen" to come out of the closet, himself.
During the first season of "Empire," Jussie Smollett was the show's breakout star. People resonated with Jamal Lyon and loved his toughness. Despite the differences, Terrence Howard's character of Lucious trusted Jamal the most out of his sons.
In 2016, Jussie Smollett spoke to Hip-HopVibe.com about the success of the show, and his character. It would be three years later, when Jussie Smollett revealed this hate crime. But as more evidence surfaced, a case was built against Jussie Smollett. He has since been accused and convicted of staging the crime to further his acting career. Instead, Jussie Smollett was removed from the "Empire" cast, the show was cancelled, and now he is behind bars. Jussie Smollett is serving 150 days behind bars and his mugshot was released yesterday.
Jussie Smollett's official mugshot has been released after he went to jail