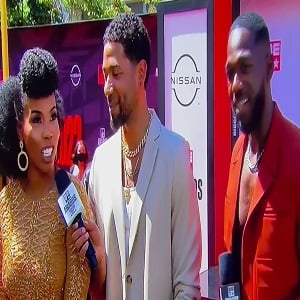 Jussie Smollett roasted on Twitter after being on BET Awards red carpet
Jussie Smollett is one of the most controversial men in Hollywood. It was not always like this, however. Actually, there was a time when Jussie Smollett was a fan favorite. An industry veteran, Jussie Smollett did not rise to fame until he began starring on "Empire."
Jussie Smollett was the favorite "Empire" character of season one. However, Jussie Smollett fell from favor as the series progressed. Both Smollett's role and his favorability fell. To be fair, "Empire" also lost popularity. Many people blame Jussie Smollett for "Empire's" cancellation.
Jussie Smollett claimed he was attacked in 2019. Smollett claimed it was discrimination. Once his attackers were found, it was revealed that Jussie Smollett knew the two men. Further evidence made it seem as if Jussie Smollett staged his own attack. His alleged attackers claimed it was a setup, intended to boost his acting career. Instead, Jussie Smollett was let go of "Empire." After that, "Empire" was cancelled, alongside "Star."
Jussie Smollett faced criminal charges, as an investigation took place. While Jussie Smollett avoided prison time, he lost popularity. As a result, Smollett has kept a low profile. Tonight, Jussie is on the BET Awards red carpet. On Twitter, the fans are going in on him.
Jussie Smollett roasted on Twitter after being on BET Awards red carpet