Justin Bieber cancels "Justice" World Tour due to health issues
Earlier this year, Justin Bieber surprised fans, by announcing that he'd been diagnosed with Ramsay-Hunt Sydrome. This caused paralysis to part of his face, which resulted in him taking a break, and canceling many concerts, on the North American leg of his "Justice" World Tour.
Now, Bieber is dealing with more health issues, while on his current "Justice tour. He just announced that he is canceling the remainder dates of this tour, due to experiencing exhaustion at his recent European and Brazil concerts.
"Earlier this year, I went public about my battle with Ramsay-Hunt Syndrome, where my face was partially paralyzed. As the result of this illness, I was not able to complete the North American leg of the Justice Tour. After resting and consulting with my doctors, family and team, I went to Europe in an effort to continue with the tour. I performed six live shows, but it took a real toll on me."
"After getting off the stage, the exhaustion overtook me, and I realized that I need to make my health the priority right now. So I'm going to take a break from touring for the time being.
As of now, it's unclear if Bieber would ever resume this tour. It was initially supposed to last until March 2023.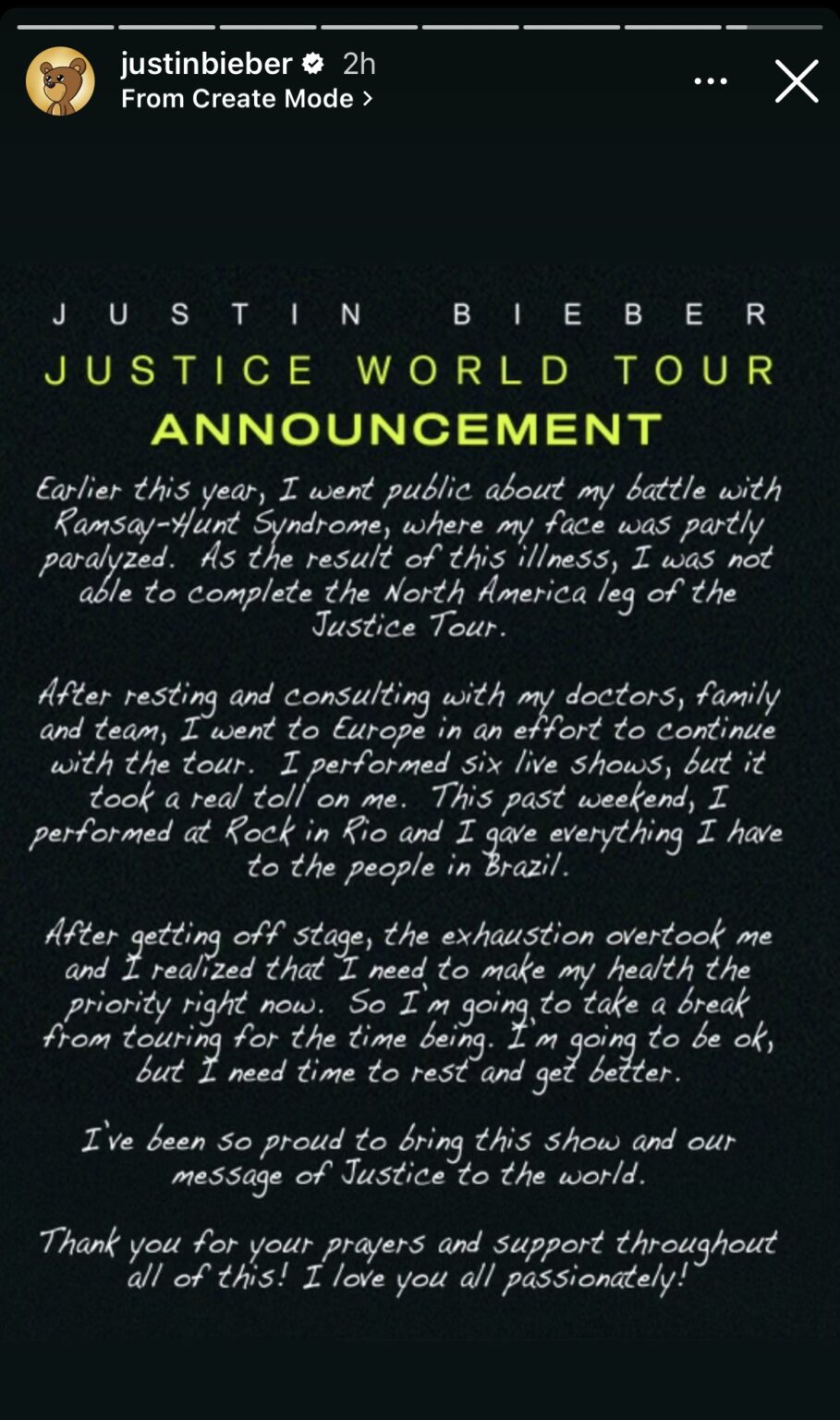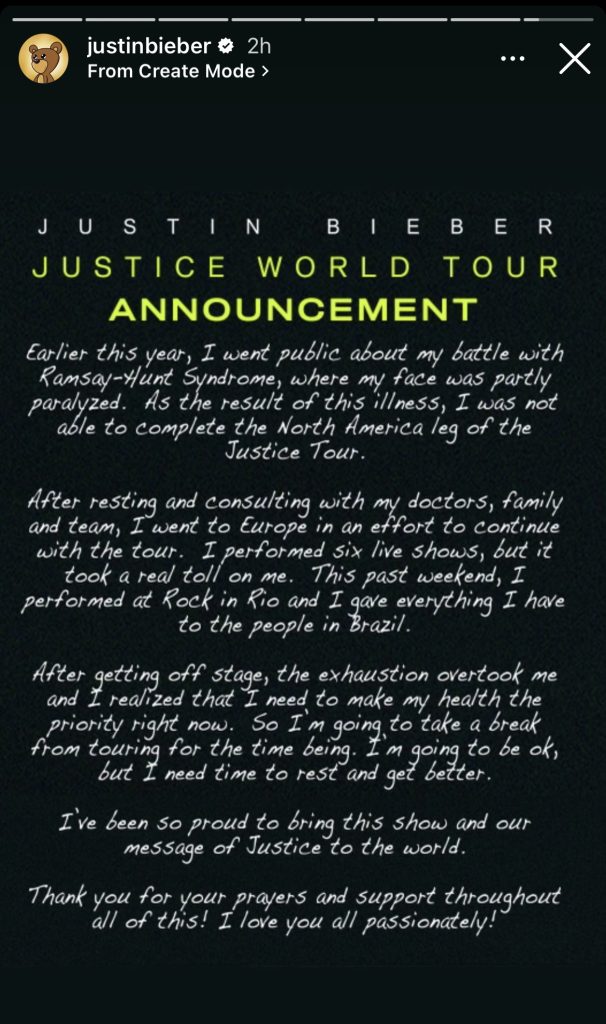 Justin Bieber cancels "Justice" World Tour due to health issues