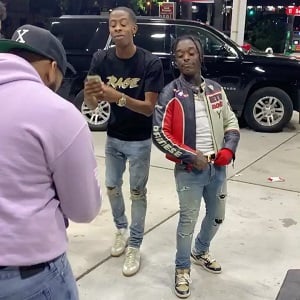 By Jay Rich
Hip-HopVibe.com Staff Writer
The city of Philadelphia has produced some of the biggest hip hop stars, over the past decade. Many cities have buzzing rap scenes, but the city of Philly keeps delivering stars. Currently, JustZeke is the man that has the City of Brotherly Love on lock.
JustZeke follows a city filled with iconic talent, ranging from Will Smith and DJ Jazzy Jeff, all the way to Beanie Sigel and Meek Mill. In between, there are too many to count. Right now, JustZeke seems well on his way to being on Philly's Mount Rushmore of rap.
Taking things one day at a time, JustZeke recently returned with the release of his single, "Dayum," where Lil Uzi Vert pulled up at the music video shoot. Uzi, who emerged back in 2016, has had the city on lock, and he shared that light with JustZeke. In turn, JustZeke has held it down, amassing 1 million views on the "Dayum" music video, in just one week.
Watch "Dayum" by JustZeke below:
Follow Hip-HopVibe.com on Twitter @HipHopVibe1.