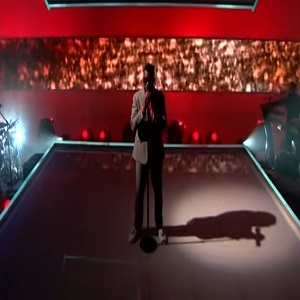 Kanye West will perform at the 2010 BET Awards.
After last year, it was a wonder if any other awards ceremony would invite Kanye West to attend. But, if there was any awards show that would welcome Kanye West, it would be the BET Awards. BET gave Kanye West a chance when no other music video channels would. Also, BET is for the black audience and they show the black artists.
Because of his actions last September, all of the other media outlets have given up on Kanye West. However, BET has not and they want to prove Kanye West is still good. Not only have they invited Kanye West to attend the awards ceremony, but they also want him to perform. West has not performed at an awards show since 2008 at the Video Music Awards.
Kanye West will join Rick Ross, Drake, DJ Khaled, Fabolous, Diddy, Dirty Money, Nicki Minaj, and Trey Songz, among the list of 2010 BET Awards performers. Kanye will be performing the lead single from Good Ass Job, "Power." The album is planned for release sometime in September of this year.