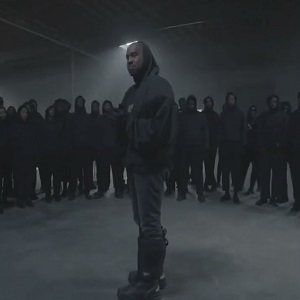 Kanye West trends over the Super Bowl and says he is Kim's biggest win
Already, Kanye West acknowledged people calling him "crazy." When he went on "Drink Champs," Kanye West outlined this. But, he also had a challenging question, "what you gonna do about it?" Kanye West boasted about his net worth, claiming he's "9 billi crazy." Since then, Kanye West has boasted that he's worth $10 billion.
In 2021, Kanye West and Kim Kardashian's marriage evaporated. Early last year, Kim Kardashian filed for divorce and Kanye West vowed to get her back. Instead, Kim Kardashian began dating Pete Davidson. The two got together not long after Kim Kardashian appeared on "Saturday Night Live." During one of the skits, Kim Kardashian and Pete Davidson shared a kiss.
Despite Kanye West saying he's fighting for his family, he's also moved on with Julia Fox. Still, Kanye has said he is fighting for his family. This afternoon, Kanye West went on a rant insulting Pete Davidson. Not only did Kanye West share texts between he and Davidson, he also claimed Pete Davidson had a relationship with Hillary Clinton. Explosive comments from Kanye West have him trending on Twitter, over the Super Bowl. Seeing this, Kanye West responded to it, saying he didn't intend to trend over the Super Bowl, but he's just fighting for his family. Kanye West went onto say that he is the biggest win Kim Kardashian ever had.