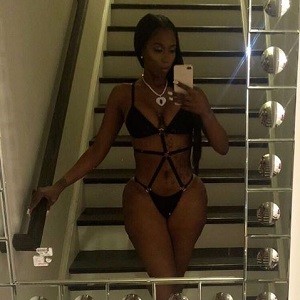 So much of the attention, when it comes to female rappers, is dedicated to the Nicki Minaj/Cardi B nonbeef. All the while, these "Doll" rappers have taken over the game. Increasingly, since 2016, female rappers have emerged, with the "Doll" surname.
Obviously not counting them all, there's Kash Doll, Cuban Doll, DreamDoll, and Asian Doll, just naming a few. But, Kash Doll insists that she is the originator. Because of that, she has made an announcement.
Earlier this afternoon, Kash Doll was ranting on Twitter. She let it be known that she is hereby and forever known as "Kashdoll, Sr." In addition to that, she said these other "Doll" rappers need to go ahead and put "Jr." behind their names.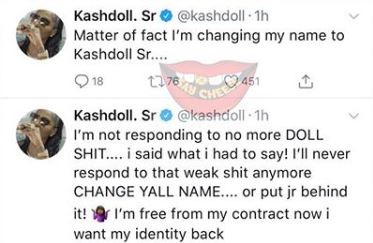 Source: Say Cheese