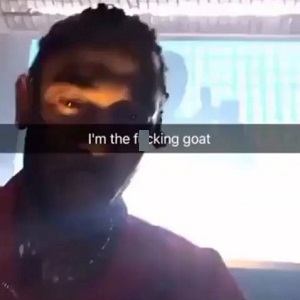 One thing is for sure, when Kendrick Lamar returned with his newest album, he was looking at the throne. The LA rapper wanted to prove he was both rap's biggest star and rap's top lyricist. When it comes to the star, DJ Khaled, Future, and French Montana are tough opponents.
But, Kendrick Lamar only has Jay-Z to contend with, in 2017, in the lyricist battle. Regardless, with Jay-Z now being considered an artist of the past, Kendrick Lamar is claiming his time. This afternoon, he made a bold proclamation.
Kendrick Lamar is back to his "Control" era, with his latest claims. His comments about being the GOAT are directed at his peers. Others in that discussion include Drake, J. Cole, and Big Sean, among others.
https://www.instagram.com/p/BXD8caZhU8J/?taken-by=akadmiks