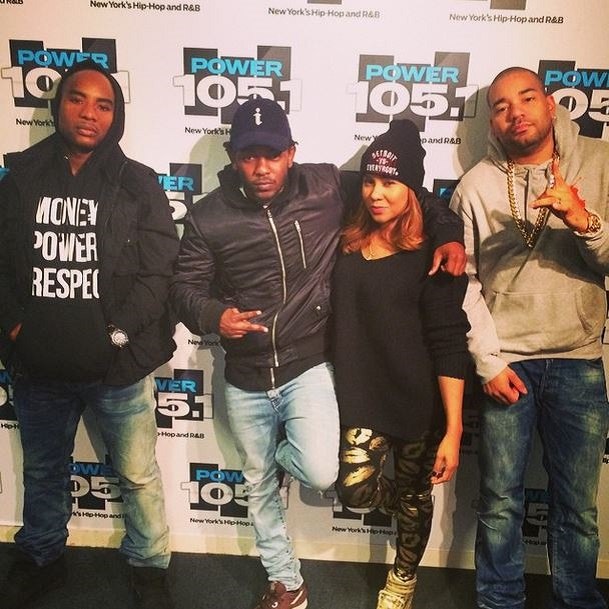 Kendrick Lamar talks i Drake and Eminem on The Breakfast Club
Two years ago, Kendrick Lamar became the biggest rapper on the planet. He released several songs, all of which well-received by fans and critics. Despite reaching the peak of his career, Kendrick Lamar decided he would take a break from the industry and wait to release more new music.
It's been two years and Kendrick Lamar has returned with a new single, "i," which is the official song of the NBA. The song is the launch of his new album, likely to launch in 2015 instead of this year. Before this, Kendrick Lamar jumped on the song, "Control," by Big Sean and he dissed Drake and the other rappers in the game.
Kendrick Lamar stopped by "The Breakfast Club" at Power 105.1, this morning. Talking to the trio of Charlamagne Tha God, Angela Yee, and DJ Envy, Kendrick Lamar spoke on "i," Drake and the status of their friendship. He also touched on Eminem, Compton, and much more. Kendrick Lamar took a hiatus, after good kid, m.A.A.d. city, and now he's back to go on another run. His last album was considered a classic and Kendrick Lamar is trying to add one more.