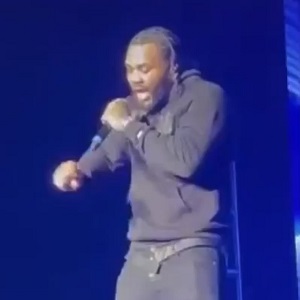 Kevin Gates dominates Twitter with his new dance routine
Kevin Gates is on the verge of becoming the next rapper to experience career rebirth as a viral star. In the case of guys like Plies and Boosie, they have become social media commentators. As a result, they have fans who follow them simply for the antics.
Kevin Gates rose to notoriety as a mixtape rapper. On the mainstream level, Kevin Gates reached fame with "2 Phones." In the 2015-2016 period, Kevin Gates broke through with his "2 Phones" single. The song blew up, but Kevin Gates did not achieve another radio hit.
Kevin Gates has returned to the spotlight, courtesy of his interviews. In fact, the internet is still buzzing about his interview with Yung Miami. The things that Kevin Gates said in that interview cannot be repeated. At the same time, Kevin Gates became the most discussed rapper on the internet. During a recent concert performance, Kevin Gates did it again. When Kevin Gates took the stage, he did his performance. In addition, Kevin Gates described what he does to his woman. Gates demonstrated this. As a result, Kevin Gates is trending on Twitter, over his dancing.
Kevin Gates dominates Twitter with his new dance routine