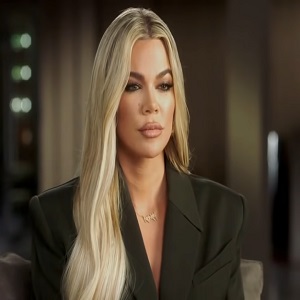 Khloe was afraid Chyna and Rob's toxic behavior would hurt the brand
Khloe Kardashian testified in court today, during Blac Chyna's ongoing lawsuit with the family. Blac Chyna is suing the Kardashian family over the cancellation of "Rob & Chyna." After "Rob & Chyna" season one, Blac Chyna cheated on Rob. Rob responded by sharing Blac Chyna's private photos and videos on Instagram.
Khloe Kardashian seemed to dislike Blac Chyna from the beginning. On "Keeping Up With The Kardashians," Khloe Kardashian made it clear she was no Blac Chyna fan. On "Rob & Chyna," Blac Chyna mentioned Khloe to Rob. Blac Chyna is now blaming Khloe Kardashian, along with Kim, for the cancellation of her show.
Khloe Kardashian took the stand, this morning, and testified about Blac Chyna. Already, Chyna has had to deal with her and Kylie Jenner's ex, Tyga, being brought up. When Khloe Kardashian testified, she opened up about her misgivings about Blac Chyna. Being honest, Khloe Kardashian said she had a problem with Blac Chyna and Rob's toxic behavior. According to TMZ, Khloe Kardashian was afraid their behavior would hurt the family's brand. TMZ also claims Khloe Kardashian and Kim pushed for "Rob & Chyna's" cancellation.
Khloe was afraid Chyna and Rob's toxic behavior would hurt the brand