Krayzie Bone speaks after being hospitalized for nine days
In late September, Krayzie Bone of Bone Thugs-N-Harmony was fighting for his life. This was due to him admitting himself into a hospital, for various health issues. This was as as a result of him coughing up blood, as well as heaving a leaking lung. Furthermore, it was also revealed that Krayzie Bone was in critical condition.
Therefore, Krayzie Bone would go on to need two surgeries, as his condition was revealed as having sarcoidosis. This is described as having irregular, lump-like clusters called granulomas, which may cover up various organs.
Meanwhile, Krayzie Bone has updated fans on Instagram, as he revealed that he spent nine days in the hospital. Moreover, he also credited God for saving him, and emphasized never taking life for granted. This post also included him posing while still in his hospital bed.
"Just fought for life literally for 9 days straight," said Krayzie Bone on his Instagram feed. "And I only won the battle this time because I know Jehovah God was with every step of the way fighting for me." "Never take life for granted enjoy it while have you have it! Thank you all for your thoughts and prayers trust me I needed every last one of them."
Check out Krayzie Bone speaking on his recent hospitalization, below.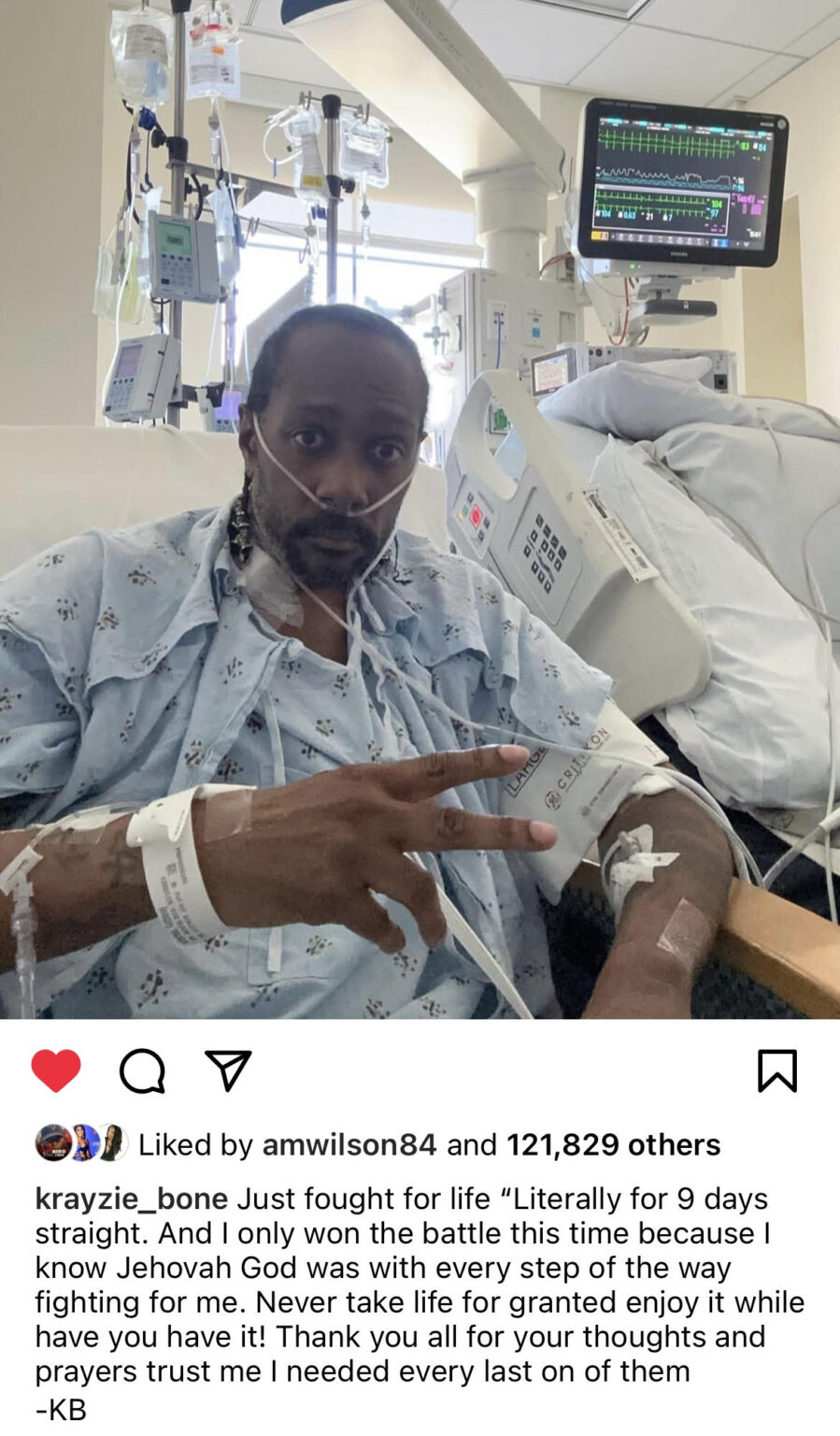 Krayzie Bone speaks after being hospitalized for nine days