Nicki Minaj's husband to serve home detention after Offset threats
Nicki Minaj's husband Kenneth Petty's recent beef with Offset is beginning to backfire on himself now. Last weekend, he called out the Atlanta rapper and wanted to confront him while with his crew. At the time, Offset was supposedly in New York City, but when Petty and his crew believed to know where he was, Offset was on a private jet somewhere.
Meanwhile, an LA federal judge has just ordered Petty to serve up to 120 days on home detention for making threatening remarks toward a specific individual while in the company of someone with a criminal record, per legal reporter Megann Cuniff.
Moreover, Offset has yet to publicly speak on this situation, in general. Petty has yet to address this latest court ruling, as well. Petty has no room to get into any more legal trouble, as he was arrested in 2020, for failing to register as a sex offender in California. This summer, Petty was hit with three years of probation and a year of house arrest, for this case. Neighbors in his and Nicki's Hidden Hills home have also reportedly wanted them to move out, this past summer, due to Petty's concerning criminal history.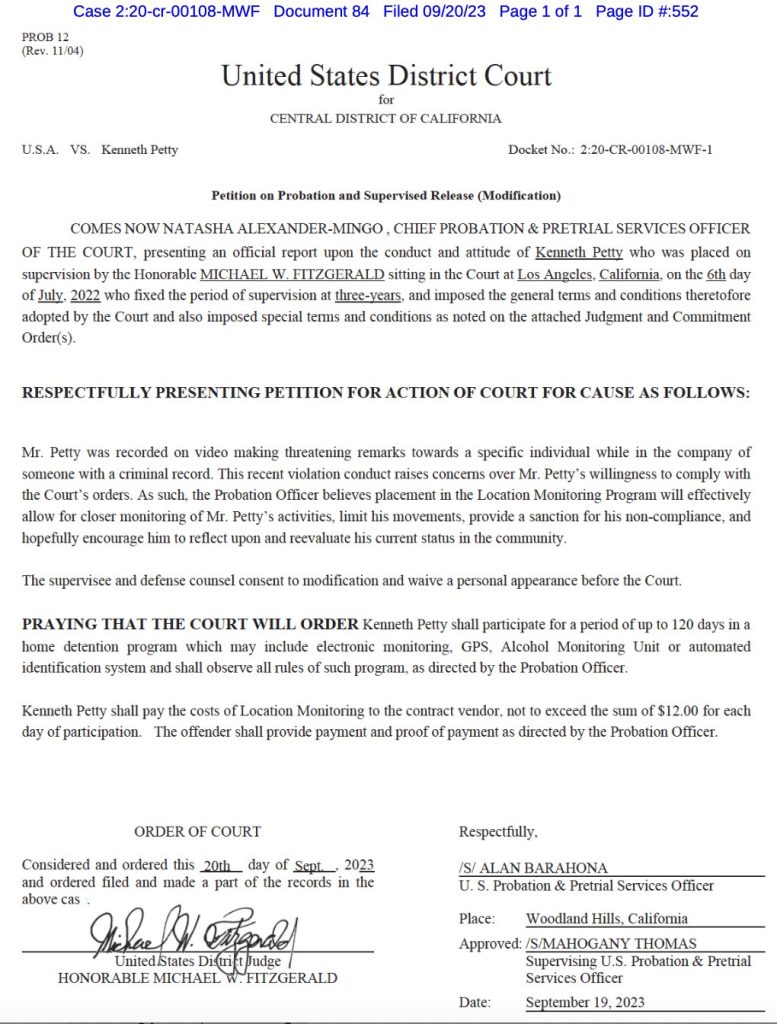 Nicki Minaj's husband to serve home detention after Offset threats