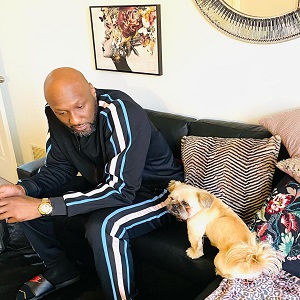 Lamar Odom says Khloe Kardashian deserves the world
In 2009, Lamar Odom began dating Khloe Kardashian, and they got married two weeks later. The two seemed to be so in love with each other. E! wasted no time rolling out the "Khloe & Lamar" reality series, which ended when Lamar was caught cheating.
Khloe Kardashian didn't date, during her early years of fame, and when she started to, she often was cheated on. After Lamar Odom, she began dating many high-profile men. But, when she was with James Harden, Lamar nearly died, and Khloe returned to his side.
When Khloe Kardashian moved on with Tristan Thompson, it looked like they were truly happy. Thompson, like Harden, was a bit younger than Khloe, but they still fell madly in love with each other. In the end, Khloe wanted to be a mother, and Thompson was the one to finally make that happen, and she gave birth to True Thompson.
Since she and Tristan Thompson have been together, he has been outed for cheating several times. The most-recent rumors are Thompson having a child with a woman named Maralee Nichols. Last night, Thompson confirmed these rumors, apologizing to Khloe Kardashian. Now, Lamar Odom has commented on the story, saying Khloe is a good person who deserves the world, while sending his ex-wife well-wishes.
Lamar Odom says Khloe Kardashian deserves the world