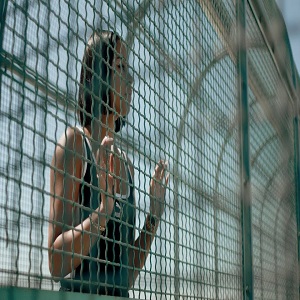 By Bossyy
Hip-HopVibe.com Staff Writer
The death of Nipsey Hussle hit so hard, so many different ways, so many times, all at once. Suddenly, children were without a father, a community was without a leader, and a wife was without a husband. That last part, though.
Lauren London and Nipsey Hussle were a young couple, on the cusp of true greatness. Though she and Nipsey made a good couple, the two did have prior partners. Because of this, and Lauren's age, many felt she'd move on.
Since his death, Nipsey Hussle has had such a public and vocal fan base. In his wake, they have become obsessive and protective of Lauren London. Recently, rumors of Lauren being pregnant have taken Twitter over, with fans not wanting to believe it, predicting anger from Nipsey's fans, while others say she was bound to eventually move on.
Read the tweets about Lauren London below:
Follow Hip-HopVibe.com on Twitter @HipHopVibe1.