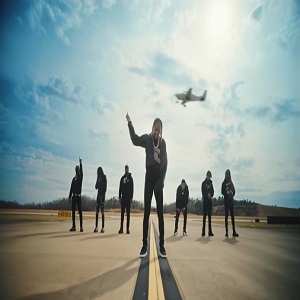 Lil Durk donated 29000 bottles of hand sanitizer to Illinois prisons
Lil Durk is not the rapper most expected to still be in the game, ten years later. However, Lil Durk is the rapper that is here. Not only that, Lil Durk is one of the most popular rappers in the game. When looking at the numbers, Lil Durk is one of the most streamed rappers in all of music.
Lil Durk had his OTF crew, from the beginning. After Lil Durk enjoyed success, from his first run, he ran into issues with the label. Instead of fighting, Lil Durk took a break from the spotlight. When Lil Durk came back, he partnered with Alamo Records for his OTF label.
Lil Durk has not looked back since then. In addition to Lil Durk taking over the game, he has also opened the door for many others. Obviously, King Von is Lil Durk's most recognized artist. However, Lil Durk signed many other artists to OTF. Sadly, the good Lil Durk does gets overlooked by the bad. But Lil Durk has not let any of that stop him. Currently, the Illinois prisons are dealing with a lack of clean water. To fix this, Lil Durk donated 29,000 bottles of hand sanitizer for the prison inmates and workers.
Source: The Shade Room
Lil Durk donated 29000 bottles of hand sanitizer to Illinois prisons