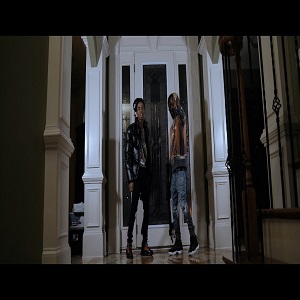 By Jay Rich
Hip-HopVibe.com Staff Writer
The city of Chicago has always seen young phenoms take over the game. It's close to a decade since the drill scene took hip hop over. From the looks of things, Lil Moe 6Blocka is going to be the next face of the drill scene.
Lil Moe 6Blocka is only fifteen years old, but he's definitely doing his thing. The young rapper has put the spotlight back on Chicago drill, which has seen Brooklyn take over. In that borough, 22Gz has become one of the leaders.
Already, Lil Moe 6Blocka has been making major noise. He released the visuals to his single, "Risky," amassing 1.4 million views, in just a month. Recently, he dropped the official remix, featuring 22Gz, and the music video is out, now.
Watch "Risky" by Lil Moe 6Blocka ft. 22Gz below:
Follow Hip-HopVibe.com on Twitter @HipHopVibe1.