Lil Tjay to venture on Beat The Odds World Tour
On Thursday, Lil Tjay is officially kicking off his Beat The Odds Tour World Tour. This will begin in Pittsburgh, PA. 33 dates will be available in total, as the tour will conclude on December 15, in San Francisco.
Moreover, the first two dates of the tour will begin in the US, prior to Tjay venturing off into different countries. The first show outside the US will take place on September 30, in Halifax, Nova Scotia. The Bronx rapper will venture through Canada until October 13, where he then heads all the way to Auckland, NZ. Various special guest performers will also be hitting the stage, such as Fivio Foreign, Dej Loaf, Skilla Baby, Joony, Dina Ayada, Killy, Lithe, and Karri.
Furthermore, Tjay venturing on this world tour comes after he released his third studio album, "222," in July. That contained 15 songs, including plenty of star-studded collaborations with Summer Walker, NBA Youngboy, Coco Jones, Jadakiss, Polo G, and Fivio Foreign.
Check out the full list of dates and cities for Lil Tjay's upcoming Beat The Odds Tour, below.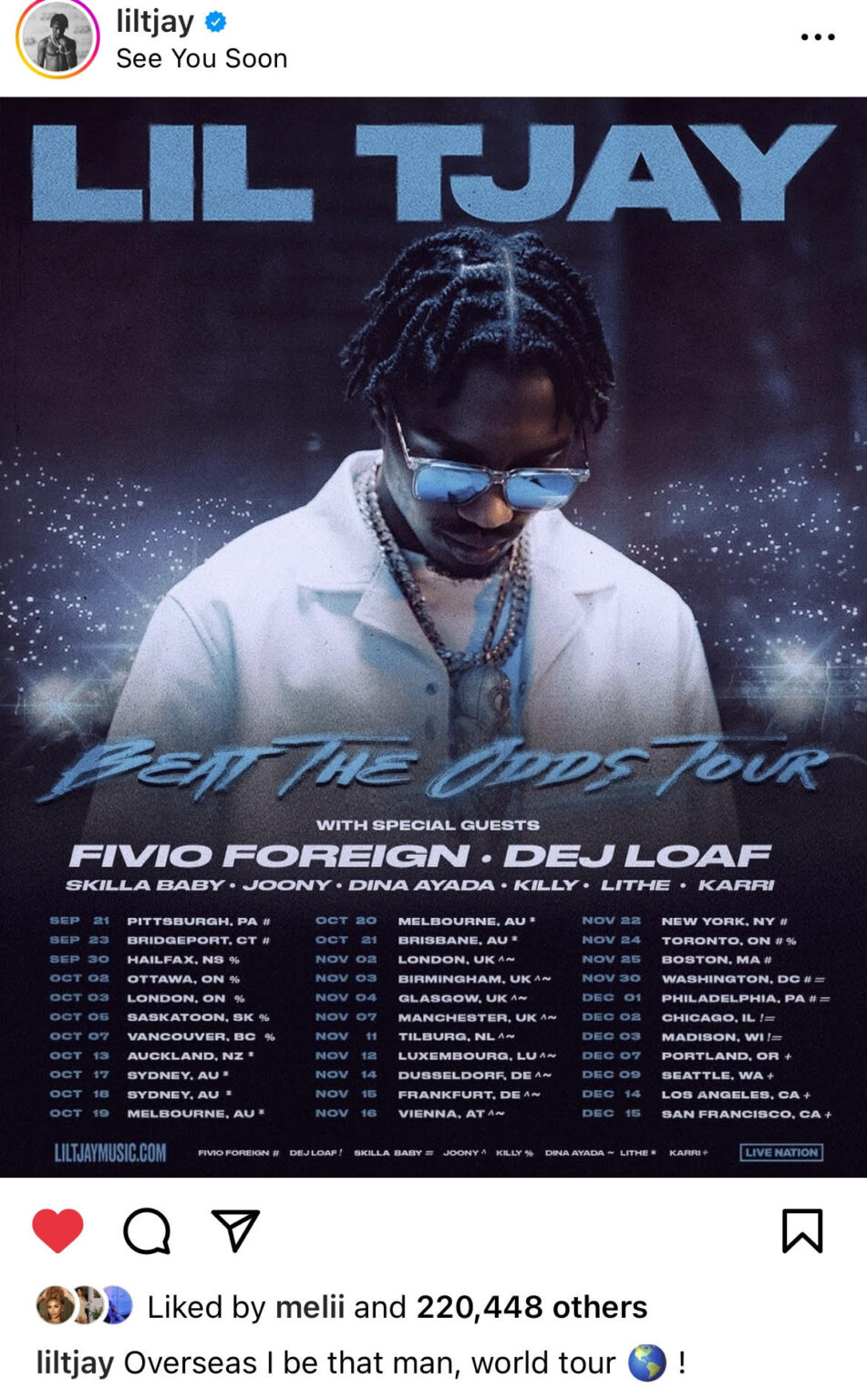 Lil Tjay to venture on Beat The Odds World Tour