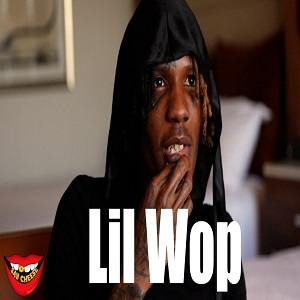 Lil Wop comes out saying he likes transwomen and feminine men
Lil Wop is a member of Gucci Mane's new 1017 label. A lot of people feel he is showing promise as a trap rapper. During his recent Say Cheese interview, Lil Wop dropped a bombshell. In the interview, Lil Wop revealed he is bisexual.
Lil Wop revealed this information, almost ten years exactly after Frank Ocean came out. Since Frank Ocean, guys like iLoveMakonnen and Lil Nas X have been open about their preferences.
Lil Wop is different from those artists, however. First, Frank Ocean was a singer. Second, iLoveMakonnen was more of a party/pop rapper. Finally, Lil Nas X also fits into more of a genre-bending style, as opposed to just being a rapper. So, Lil Wop is the first trap rapper to admit something like this about himself.
Lil Wop sat down with Say Cheese TV, where he discussed his background. When it came to his attractions, Lil Wop was honest. Wop said that he likes transgender females. In addition, Lil Wop said that he likes men who are feminine. When Lil Wop explained it, he said he is more masculine. Also, when he spoke on his background, he made it clear he came up around tough guys.
Lil Wop comes out saying he likes transwomen and feminine men