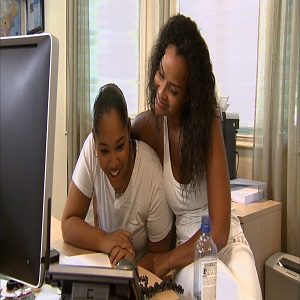 Kai Morae lands Apple Bottoms modeling gig
LisaRaye has been around for years on such shows as "All of Us" on UPN. Over the years, she has become famous for her apple bottom. Despite having one of the more nicer shapes in the entertainment business, LisaRaye never worked with Nelly's popular jeans line.
Kai Morae, LisaRaye's daughter, however, has landed a deal with Apple Bottoms to be the face of the clothing line. She is a lot like her mother in the place where it matters the most. Kai continues the trend of plus-size models proving their sexiness too. Apple Bottoms were created for women with curves.
Following the photoshoot, both Kai and LisaRaye were happy with how it turned out. LisaRaye is happy her daughter has landed a consistent job. Nelly is happy that he has another pretty face to represent his famous brand.