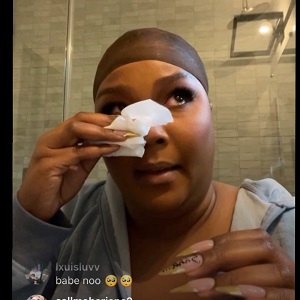 Definitely one of the most-talented artists in music, Lizzo has made her whole career about her weight. She is proud of her weight and comfortable in it. Much of her persona is about body positivity and she is often going on social media, sharing revealing photos of herself.
Lizzo had a powerful debut, back in 2019, and that much made its way into television commercials. Like the rest of the world, she took a pause, in 2020, but she has come back strong, in 2021. Together, with Cardi B, she created a hit single, with "Rumors."
While she has celebrated "Rumors'" success, Lizzo recently expressed sadness. She was on her IG Live, where she was crying about bullying. The popular singer accused people, on social media, of bullying her over her weight, and due to racism.