Hip Hop News
Lou posts photo of himself in the hospital and Supa Cent comments that she will be there, just one day after making $2.5 million in one day
By Bossyy
Hip-HopVibe.com Staff Writer
So much drama has gone on between Supa Cent and Lou, just over the past few weeks. The two had a very public breakup, with Lou being accused of being with another woman. Not only did Supa Cent say she was officially done, she was flirting with another man.
Apparently, the love is real, between these two, as Supa Cent took Lou back, last month. Unfortunately, while Supa Cent has been riding high, with her financial success, Lou has been suffering. Yesterday, Supa revealed she made $2.5 million on Cyber Monday.
Also, yesterday, Lou revealed he was in the hospital, which is terrible news on any day. However, that was especially bad news, seeing how it was during the holiday weekend. But, Lou has his woman rushing to be by his side, as Supa Cent, the $2.5 million woman, said she was on her way to be with her man.
See Lou's IG post and Supa Cent's comment below: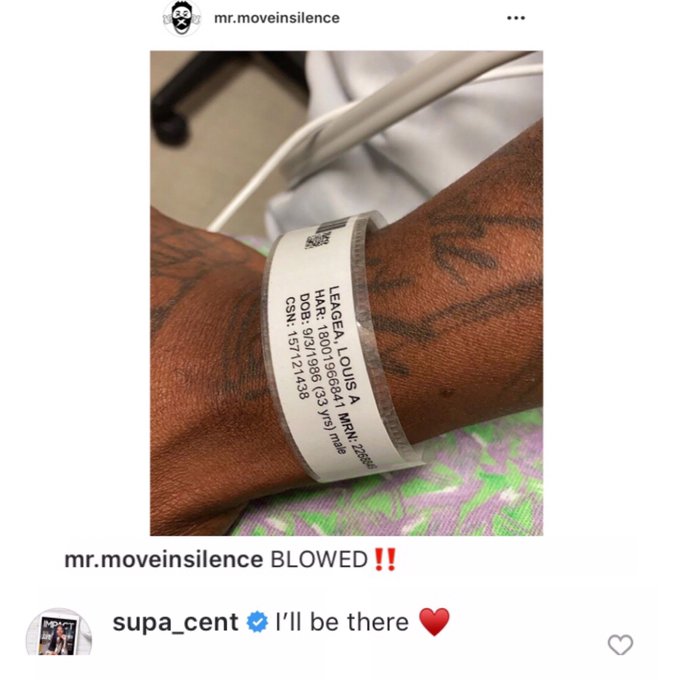 Follow Hip-HopVibe.com on Twitter @HipHopVibe1.