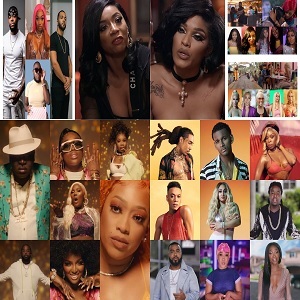 On January 6, "Love & Hip Hop Miami" returns for its third season. Of all the shows in the franchise, the Miami edition has struggled, as the other shows have built audiences. Their struggles come in spite of being led by Trick Daddy and Trina, veteran artists who had success.
Along with them, Amara La Negra rose to fame on the show, but it still hasn't lifted the series. The hope is that Tommie and Joseline Hernandez will change things. Their additions, from "Atlanta," come as "Miami" vets, Jessie Woo and Veronica Vega, leave the show.
The main cast, Baby Blue, Shay Johnson, Bobby Lytes, Jojo Zarur, Khaotic, Miami Tip, Joy, Prince and Gunplay are all back. New additions include Brisco, DJ Ballistic Beats, Nikki Natural, who happens to be the girlfriend of Trick Daddy and Emjay. Together, this makes for quite the cast, that should make a dope show.