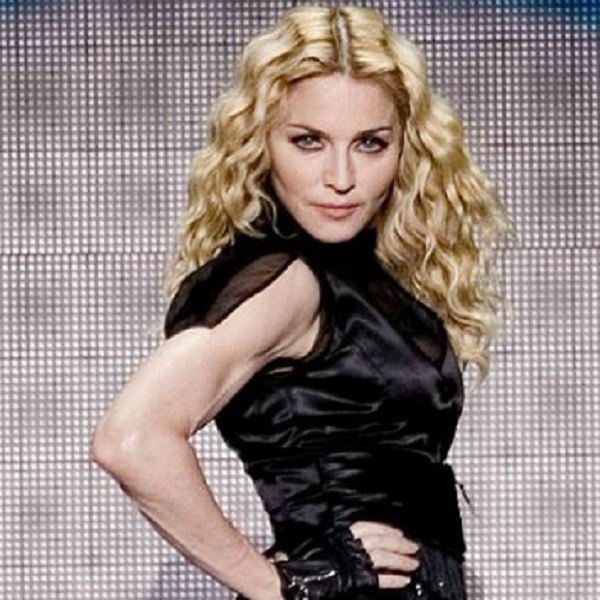 By Preemo
Hip Hop Vibe Staff Writer
Over the years, Madonna has had her fair share of men and women. It's been a decade since Madonna and Britney Spears shared their infamous kiss at the MTV Video Music Awards. Since then, the entertainment world has gotten much raunchier and people are more comfortable being themselves.
Frank Ocean took being himself to an entirely different level when he came out last summer. It took a lot for someone such as him to reveal his first true love was with another man. But, Frank Ocean did that and he has received nothing but support in the time since then.
Today, Madonna did a Q&A with Reddit and she spoke about a lot of topics. In the conversation, Madonna revealed she is a gay man on the inside. But, as a straight woman, she was asked if she wanted to turn one gay man straight and who it would be. Her choice was Frank Ocean.
Read Madonna's Q&A below: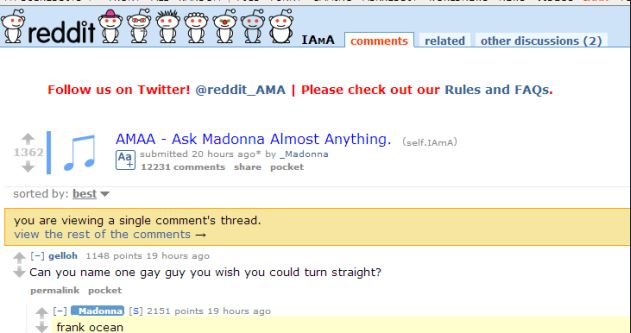 Follow Preemo on Twitter @OfficialPreemo.