Maiya The Don reveals track list for new album Hot Commodity 
The new ladies of hip-hop and rap are keeping the genre alive and exciting. As more new faces release music, a nice variety of different sounds are heard everywhere. One unique artist continuing to push the boundaries of music is Maiya The Don. The Brooklyn beauty shared a track list for her debut album Hot Commodity. Set with a release date of October 6th, the album has eleven singles with three features.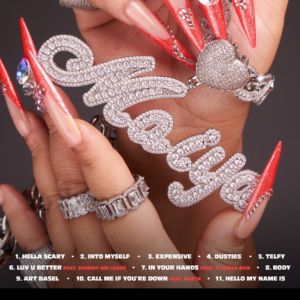 Maiya The Don made her way to fame during the end of 2022. Originally starting off as a makeup influencer via TikTok, her fanbase surpassing 500,000. Due to her strong fanbase, she began releasing rap music. Earlier singles like "Chiraq," and "222" caught the attention of social media. However, her single "Telfy" became a viral sensation, with more than 2.3 million views on YouTube.
At the start of 2023 Maiya The Don made an impressive feature on Flo Milli's "Conceited" remix. She followed up with her first single of the year "Dusty" in March. Now, Maiya The Don is ready to give her fans a highly anticipated project.  With features from Ty Dolla $ign, Mateo and Shawny Binladen, Hot Commodity is sure to bring something different to music.
Maiya The Don reveals track list for new album Hot Commodity