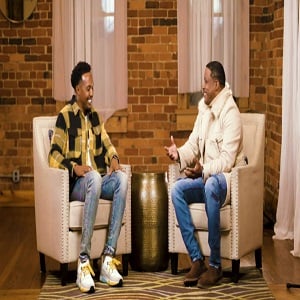 By Jay Rich
Hip-HopVibe.com Staff Writer
In his career, Mase has made some moves, which have left fans asking a lot of questions. The Harlem rapper signed with Bad Boy Records and took over as the label's flagship artist, when The Notorious B.I.G. died. It was early in his career, when Mase became the top rapper.
During the middle of his second album promo run, Mase abruptly announced his retirement. Immediately, Mase moved to Atlanta, and became a pastor. In 2004, Mase returned to Bad Boy, dropping a clean album, before joining G-Unit, and doing more secular music.
Mase, in recent years, has been active in the music, once flirting with the idea of signing with Maybach Music. Ultimately, Mase didn't sign with MMG and he soon disappeared from music, altogether. It turns out, Mase was actually back in Atlanta, where he's now returned to his calling, in the ministry, taking on the pastoral duties at Atlanta's Gathering Oasis Church, aka The GO Church, which was founded in 2013.
Watch the entire video below:
Follow Hip-HopVibe.com on Twitter @HipHopVibe1.