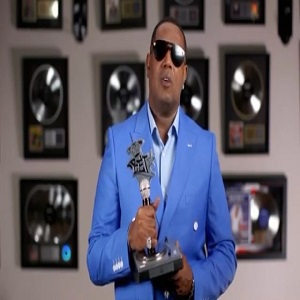 By Jay Rich
Hip-HopVibe.com Staff Writer
In the South, Atlanta is known as the mecca of Southern hip hop. But, there are other cities that have vibrant scenes, as well. Without even mentioning Miami, remember that Lil Wayne is from New Orleans. That city, for a time, was the South's biggest hip hop city.
Master P was the reason for that, single-handedly putting New Orleans on the map, with No Limit Records. Not only did his music get popular, but he signed many of his family members and friends. Like him, they also had success, and then Cash Money Records came.
Despite both No Limit and Cash Money Records being New Orleans-based, the labels never worked together. Birdman later admitted that he and Master P never got along, while saying he has much respect for him, something P echoed, and later did, again, on BET's "No Limit Chronicles." All of that is now in the past, as Master P shouted Birdman out, on tonight's BET Hip Hop Awards broadcast, a moment Twitter calls huge for hip hop.
Watch the entire video below:
https://www.instagram.com/p/CG3w5dNjaa5/
Read the tweets about Master P shouting Birdman out below: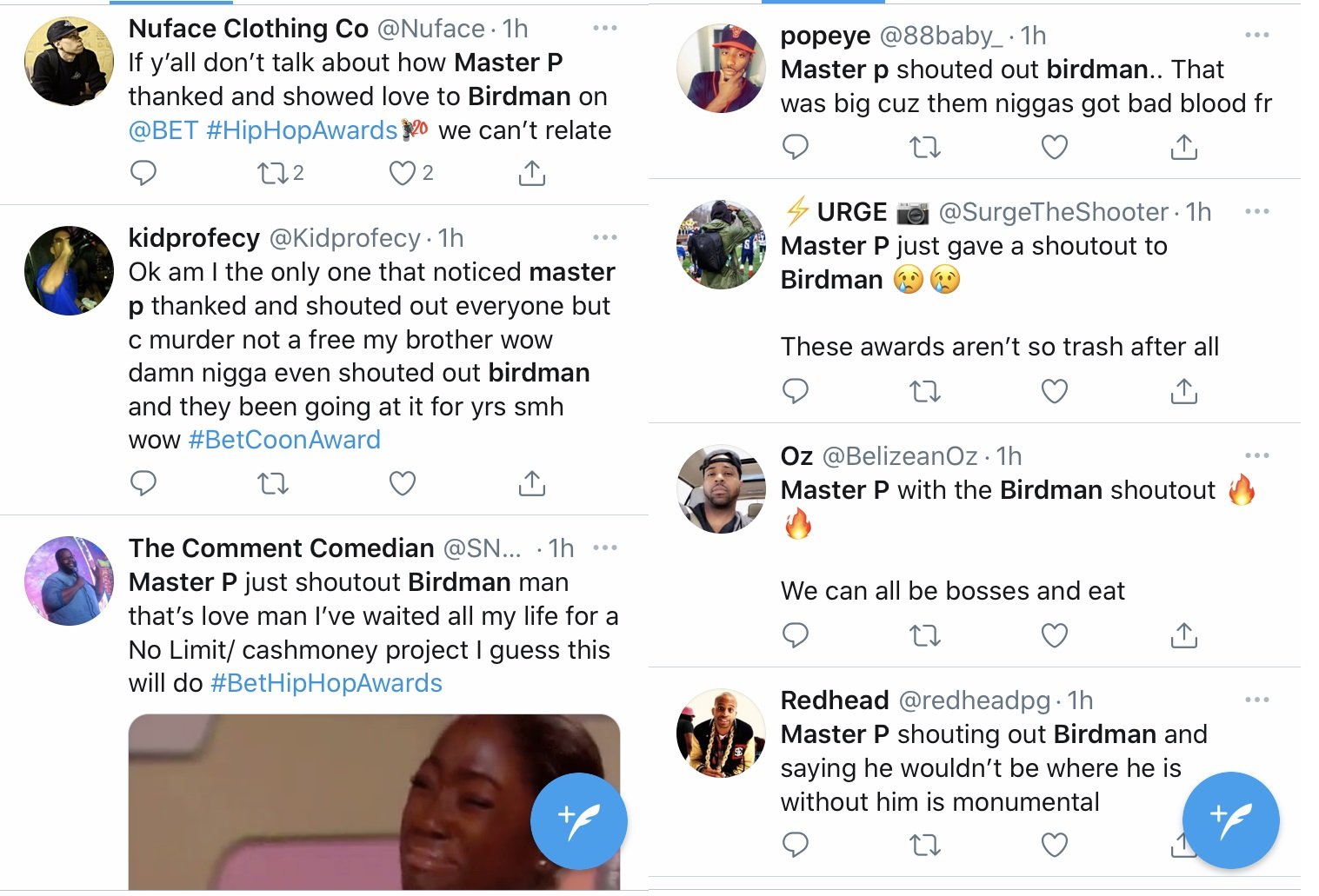 Follow Hip-HopVibe.com on Twitter @HipHopVibe1.