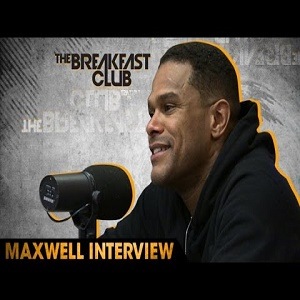 By YRS Jerzy
Hip Hop Vibe Staff Writer
In the 1990s, Maxwell was a leading voice in R&B, behind many soulful hits. He made a strong comeback, during the 2009-2010 period that saw younger fans connect with him. After taking a few more years off, there is a new Maxwell album in the works.
Maxwell is returning with the second blackSUMMERSnight installment, which is due out during the summer. His music is ready to set the tone, just as it did some six to seven years ago. As he makes this move, Maxwell is getting the people ready.
"The Breakfast Club" and their trio, Charlamagne Tha God, Angela Yee, and DJ Envy are the direct plug to the people. They hosted Maxwell, this morning, on "The Breakfast Club," as he invited them back into his world. He discussed the second edition of blackSUMMERSnight, which is coming on July 1.
Watch the entire interview below: