Meek Mill & Rick Ross reveal tracklist for "Too Good To Be True"
Meek Mill and Rick Ross' highly anticipated joint album "Too Good To Be True" is set to arrive on November 10. Plans for this project were initially announced over a month ago, following the release of their "Shaq & Kobe" single. Moreover, the Maybach Music Group rappers also went on to put out their "Lyrical Eazy" single.
Meanwhile, Meek and Ross have also just dropped off the official tracklist for Too Good To Be True. 17 songs will be available, including appearances from Teyana Taylor, Future, Wale, The Dream, Jeremih, and more. The latest remix of Shaq & Kobe featuring Shaquille O'Neal and Damian Lillard will also be included.
Furthermore, the release of Too Good To Be True comes as fans waited for Meek Mill and Rick Ross to finally release music together again. Many believed that they had issues with each other, but eventually but things to rest. Moreover, Meek even performed at Ross' car and bike show at his Fayetteville, GA home, this past summer. That event also saw Gucci Mane perform, as well.
Check out the full tracklist for Meek mill and Rick Ross' forthcoming "Too Good To Be True" album, below.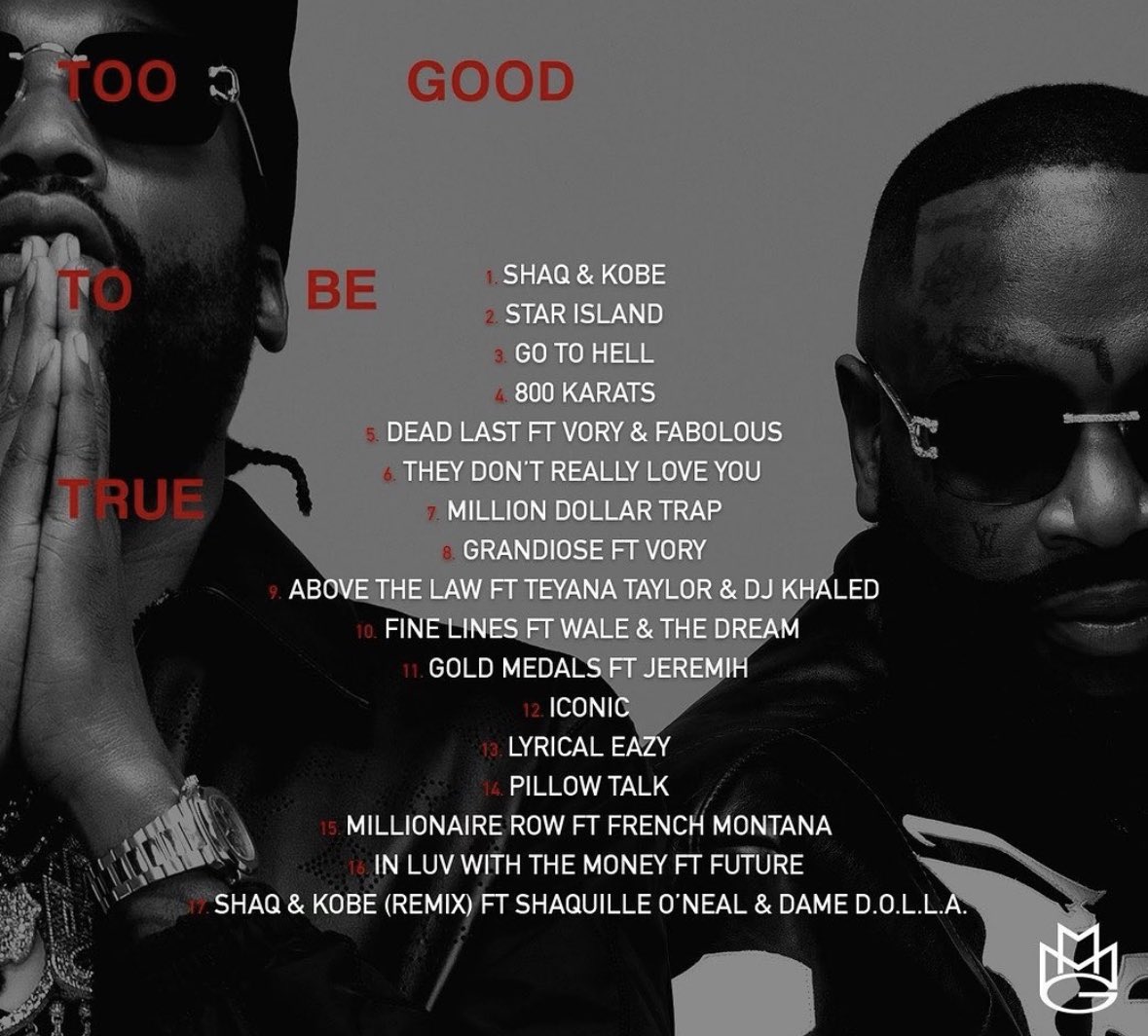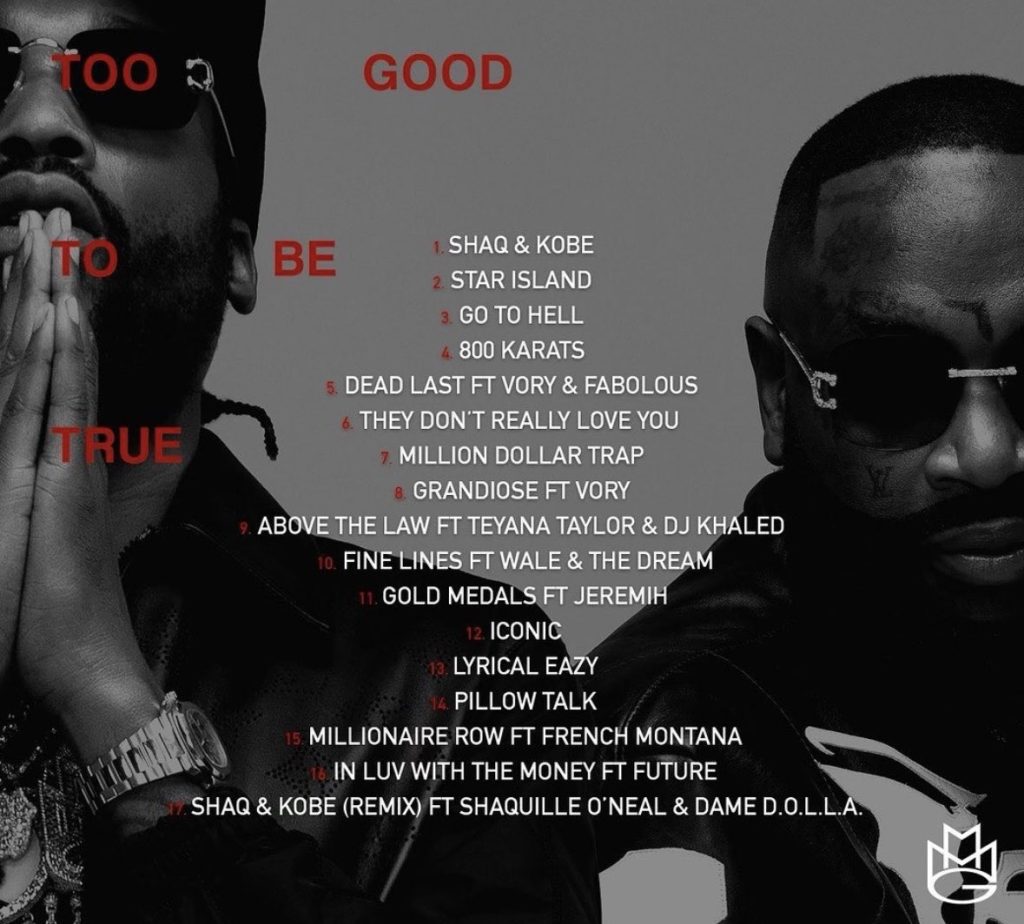 Meek Mill & Rick Ross reveal tracklist for "Too Good To Be True"