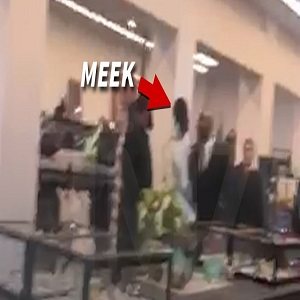 By Bossyy
Hip-HopVibe.com Staff Writer
Last week, the most-random thing happened, Meek Mill got into a fight with Nicki Minaj's husband, Kenneth Petty. But, that situation was comparable to the run-in Meek Mill had with Safaree, when he was the man in Nicki's life. History repeated itself, with RetcH speaking out.
The first details about the fight were actually told by RetcH, who said he and his people were prepared to shoot Petty for Meek. While social media dismissed him, they were into this fight. When daybreak came, the story, and footage, was on TMZ.
In the days since the fight took place, the Kobe Bryant death has taken over the news. However, there is an update to the Meek Mill/Kenny fight, on how it started. According to reports, the fight began because Petty felt that Meek Mill was giving him "dirty looks."
Source: The Neighborhood Talk
Follow Hip-HopVibe.com on Twitter @HipHopVibe1.