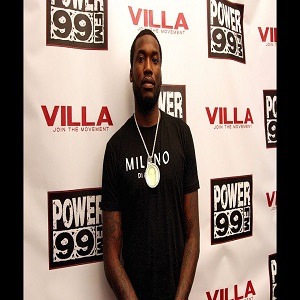 Finally, Meek Mill is getting his props, again, as one of the leading stars in the rap game. Until 2015, Meek Mill was viewed by many as the next rapper to take the game over. He, along with Drake, Wale, Wiz Khalifa, and his ex, Nicki Minaj, were leaders of the new school.
By the time he broke through, in 2011, French Montana and West Coast phenom, Kendrick Lamar, added themselves to the conversation. Also, there was Big Sean's major breakout. But, Meek Mill found ways to outlast them all, except Drake and Nicki Minaj.
Meek Mill came home to Power 99, in Philadelphia, where he sat down with Cosmic Kev to discuss just that. The conversation is about Wins and Losses, his newest album, but he also spoke on the past two years. He addressed the Drake beef, calling it a win for himself because it made him hungry, again, as he got too comfortable, dealing with Nicki Minaj, and the lifestyle.