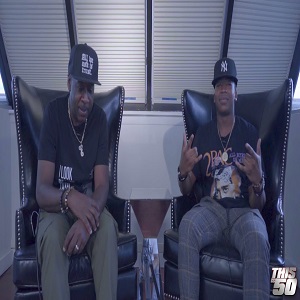 This summer, Mekai Curtis has risen to fame playing the childhood version of Kanan, on "Power, Book III: Raising Kanan." Curtis is playing the teenaged version of "Power's" villain, Kanan, portrayed by 50 Cent. Recently, Curtis sat down with ThisIs50 to discuss this.
Mekai Curtis began his career with Disney Channel and now he is on the big stage. Already, people are giving him props for his acting chops. He has held his own against both older actors and seasoned film actors, such as Omar Epps, who is his onscreen father.
Recently, Mekai Curtis sat down with ThisIs50 for an exclusive interview. Discussing playing the younger 50 Cent, Mekai ran down his history. He explained how he went from Disney Channel to Starz and is winning at it.