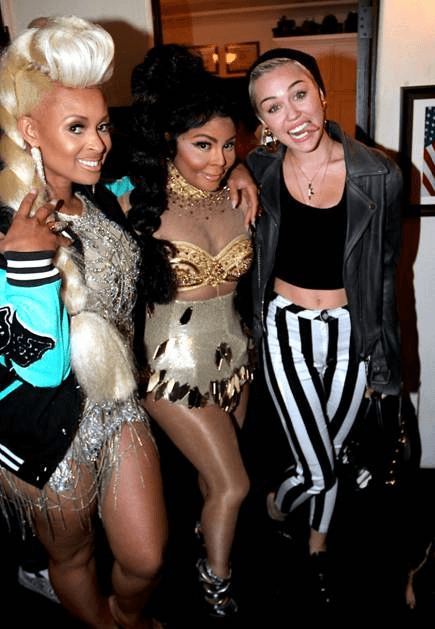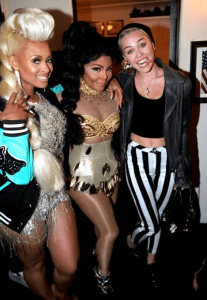 By The Hip Hop Writer
Hip Hop Vibe Staff Writer
Dating back to her "Hannah Montana" days, Miley Cyrus has been dominating the headlines. Hip hop has grown used to Miley Cyrus. The daughter of country music legend, Billy Ray Cyrus, has become one of hip hop's most discussed topics. In songs by Rick Ross and many others, her name comes up in lyrics, along with fellow young star, Justin Bieber.
Tiffany Foxx is new to the rap game, but hopes to soon become a household name. In this quest, Tiffany Foxx has teamed up with the right people. Despite recent criticism, Lil' Kim is a legend and a great person to have as a supporter. The mentorship of Lil' Kim has helped Tiffany Foxx avoid hurdles many others in her position may have gone through.
"Twisted" is the name of Tiffany Foxx's new single and it features Lil' Kim. With the new single out, the music video is in the works. At the music video shoot, Tiffany Foxx' good friend, Miley Cyrus made an appearance, hanging out with both Foxx and Lil' Kim. The ladies took several photos at the music video shoot, which have been leaked to the internet.
See additional photos below: