Two weeks ago, Moneybagg Yo released his fourth studio album, "A Gangsta's Pain." The Memphis rapper had a lot of momentum prior to this album's release as he had hit singles such as "Hard For The Next" feat. Future and "Time Today."
A Gangsta's Pain ended up debuting at number one on the Billboard 200 chart, which gave the CMG artist his first ever number one project. Now, it looks like he will be claiming that top spot again soon. According to Chart Data, the album is on pace to be number one in the US again with 60,000 units sold this week. The current number on album on the Billboard 200 is DJ Khaled's "Khaled Khaled."
A Gangsta's Pain would also be the longest-running hip-hop number one album this year. This project has received overwhelmingly positive reviews as it has 22 tracks in total with additional appearances from Jhené Aiko, Lil Durk, Polo G, and more. Moneybagg has since taken to his social media feeds to express his excitement in being on his way to the top again.
"In Route To #1 Again @billboard 🤯🔥 MANEEE WTF!!!! I'm Beyond Bless God The Greatest 🤲🏾 Lets Keep Running It Up !! #AGangstasPain #AlbumOfTheYear🏆 #PlatiumTiming💿"
Moneybagg has also been one of the most consistent rappers out in terms of releases. Since January 2020, he's released three projects in total. These were his "Time Served" album, his collab "Code Red" album with Blac Youngsta, and now, A Gangsta's Pain.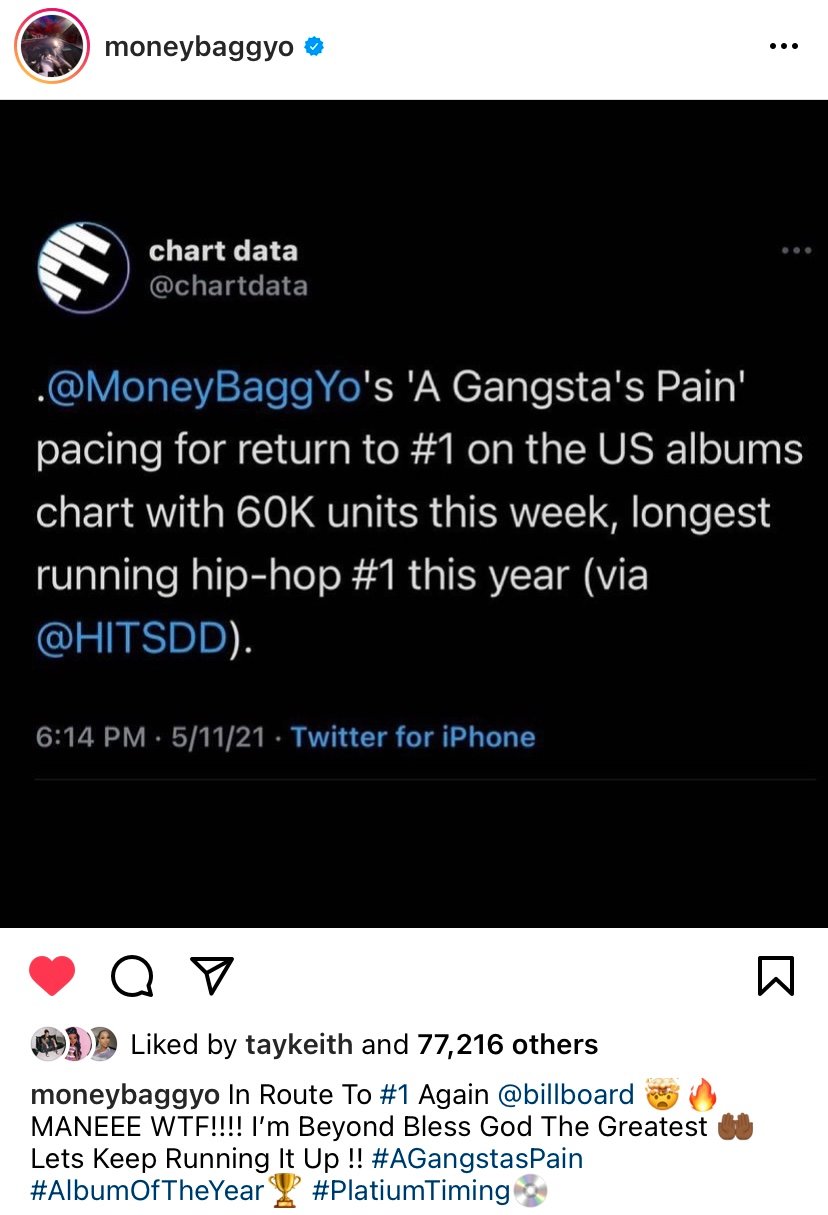 Follow Hip-HopVibe.com on Twitter and Instagram @HipHopVibe1.