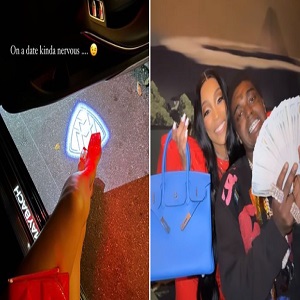 Monica seemingly confirms dating Kodak Black on IG
Monica is a legend in the game. She has literally been releasing chart topping records since before Kodak Black was born. According to her social media, none of that is stopping her from seeing him. After all, Kodak Black is full grown now. Meanwhile, Monica has become known for hanging out with younger rappers. But all of this calls into question what's going on with her and C-Murder, which Master P also wanted to know.
Monica has nearly thirty years in the game. During the middle stages of her early career, she and C-Murder were dating. Their relationship got serious, but then C-Murder ended up going to prison. As a result, he and Monica would eventually break up. After that, Monica married Atlanta rapper, Rocko, and had children with him. Once they split, Monica began dating then-NBA player, Shannon Brown, marrying him, and having children with him. Since that split, Monica has been single. Lately, Monica has been spending a lot of time with Kodak Black, who is twenty five to her forty two years of age.
Monica and Kodak Black have sparked a lot of rumors, over the past few weeks. Despite how it looked, many people felt as if Monica was not actually involved with Kodak Black. However, in their latest photos, the two do look very cozy. In addition, Monica posted photos of herself with Kodak on her IG Story. With one of the posts, Monica even said she was on a date. However, that phrase is not always meant to be taken literally.
Monica seemingly confirms dating Kodak Black on IG