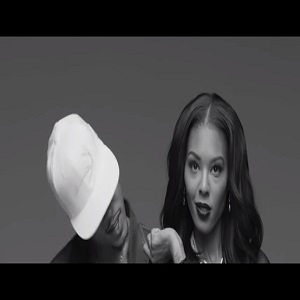 By Bossyy
Hip-HopVibe.com Staff Writer
If there is one "Love & Hip Hop Hollywood" rivalry that has stood the duration of the show, it's Moniece vs. Fizz. The two share a child together, but haven't been an actual couple, in years. During the early seasons, it looked as if Moniece completely walked over Fizz.
However, while Fizz had primary custody of their child, Moniece came through for him, when his girlfriend cheated. But, when Fizz began dating Nikki, things changed. Both were openly hostile to her, a trend that continued, as Fizz began dating Tiffany.
Obviously, this season has Fizz dating Apryl Jones, Omarion's baby mama, and the drama has been all over the place. All the drama makes it easy to overlook how cool Fizz and Moniece once were, as a shorthanded Fizz turned to his ex to be the lead in his "Good Lotion" video. Four years later, Moniece says she thinks she will sue Fizz over this appearance, which she did for free, as she says she's the only reason the video did so well.
See Moniece's IG post below:
Follow Hip-HopVibe.com on Twitter @HipHopVibe1.