Nas and Wu-Tang Clan announce "NY State Of Mind Tour"
Nas and Wu-Tang Clan are some of the most legendary rappers in hip-hop history. They're also regarded as some of the best rappers to come out of New York City. Both came up in Queens and Staten Island, and dominated in their city, before making their mark as some of the greatest lyricists to ever do it.
Now, Nas and Wu-Tang have officially announced a joint tour, which is the "NY State Of Mind Tour." This will kick off on August 30, in St. Louis, and conclude on October 4, in Los Angeles. 25 shows will be available, in total. Tickets will officially go on sale on April 26, on LiveNation.com.
Nas has been on fire since 2020, as well. In August 2020, he put out his 13th studio album, "King's Disease," which went on to win a Grammy for Best Rap Album, at the 2021 Grammys. Surprisingly, that was Nas' first Grammy win. KD debuted at number five on the Billboard 200. A Year later, Nas scored another Grammy nomination, for his "King's Disease 2" album. That project was released in August 2021. KD 2 also saw a number three debut. To close out 2021, Nas also released his "Magic" album.
Check out the dates and cities for Nas and Wu-Tang Clan's "NY State Of Mind Tour," below.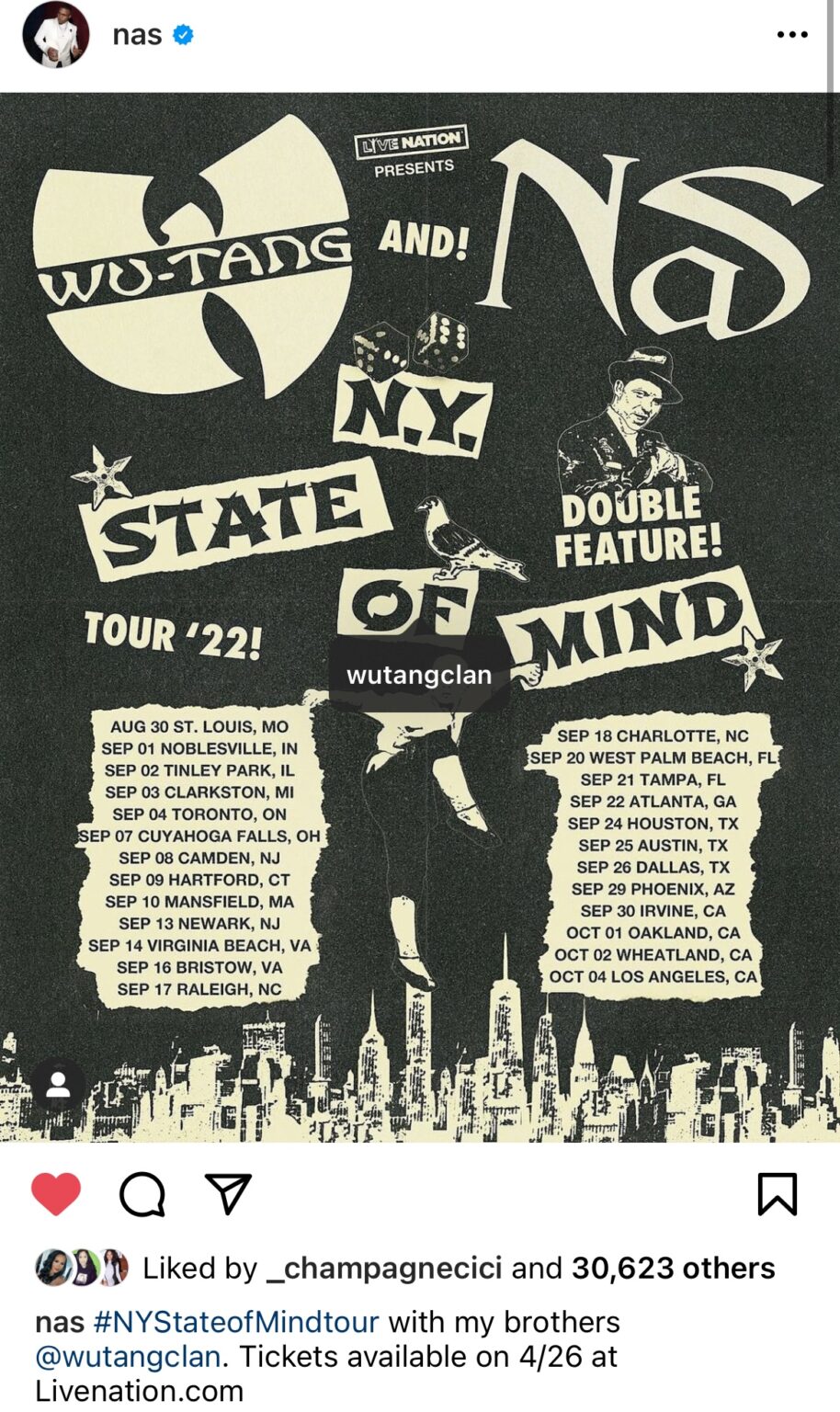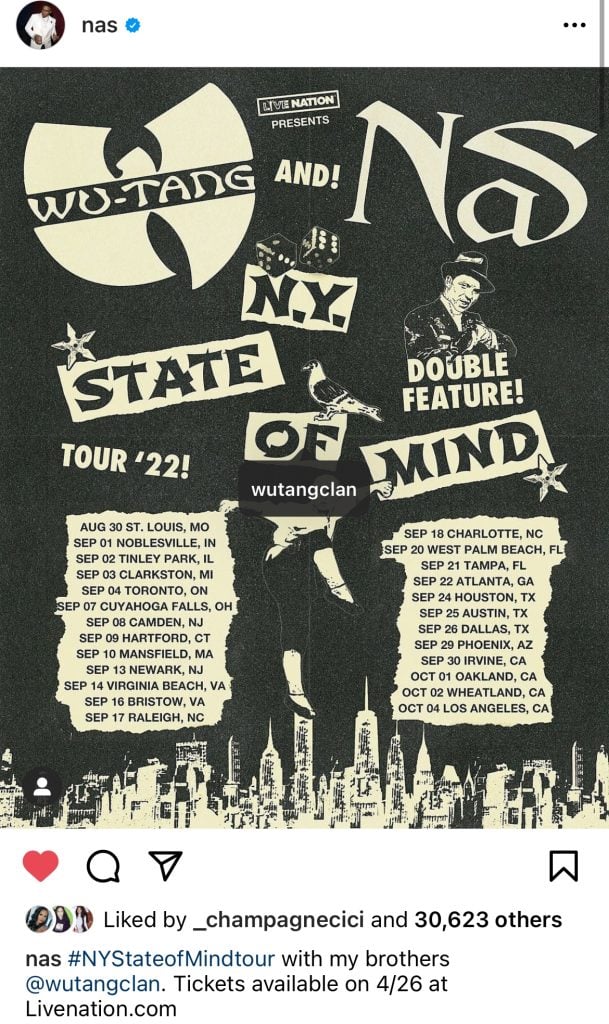 Nas and Wu-Tang Clan announce "NY State Of Mind Tour"